Who We Are?
"I see the potential for collaborative working between NHS Wales and the Data Nation Accelerator as an incredibly exciting opportunity. It aligns strongly with our vison for precision medicine services and the wider aspirations of translational medicine programmes in Wales. The close collaboration of our precision medicine programme and the Data Nation Accelerator will undoubtedly drive the health and economic benefits arising from the digital health revolution by releasing more NHS staff time for direct care of patients and to lead on further translational innovation. "
– Clive Morgan Managing Director, All Wales Genomics Service, NHS Wales
Our Mission
The Data Nation Accelerator is a pan-Wales initiative that is being developed to accelerate new insight, foresight and intelligence from diverse data assets for societal, health and economic impact.
Through cocreation across business and other parties, the Wales Data Nation Accelerator seeks to fuel innovation in data and AI for new solutions, products and applications in key industrial clusters and public services, while also enriching the talent pool of skills in Wales for data science and AI.
Opportunities
---
The Data Nation Accelerator will focus on the opportunities provided by the unique data assets, capabilities and potential we hold in Wales aligned to the following challenge areas:
Public Services Innovation (Intelligence, efficiency, automation, enhanced decision making, advanced problem solving, personalisation)
Health and Wellbeing (Precision medicine, diagnostics and interventions, intelligent healthcare systems, social care through AI)
Net-zero and the Environment (Energy and transport, environmental management, circular and green economies, housing, agri-tech)
Future Manufacturing and Systems (Factory of the future, advanced materials, resilience in supply chains, digital twins, smart manufacturing, agri-tech)
Creative and Professional Services (Legal, financial technology, business systems, social media, human centred systems and communication).
Cross Cutting Themes
---
Data, intelligence and society
Safe, secure and ethical AI
Workforce and business analytics
Machine learning, AI and data science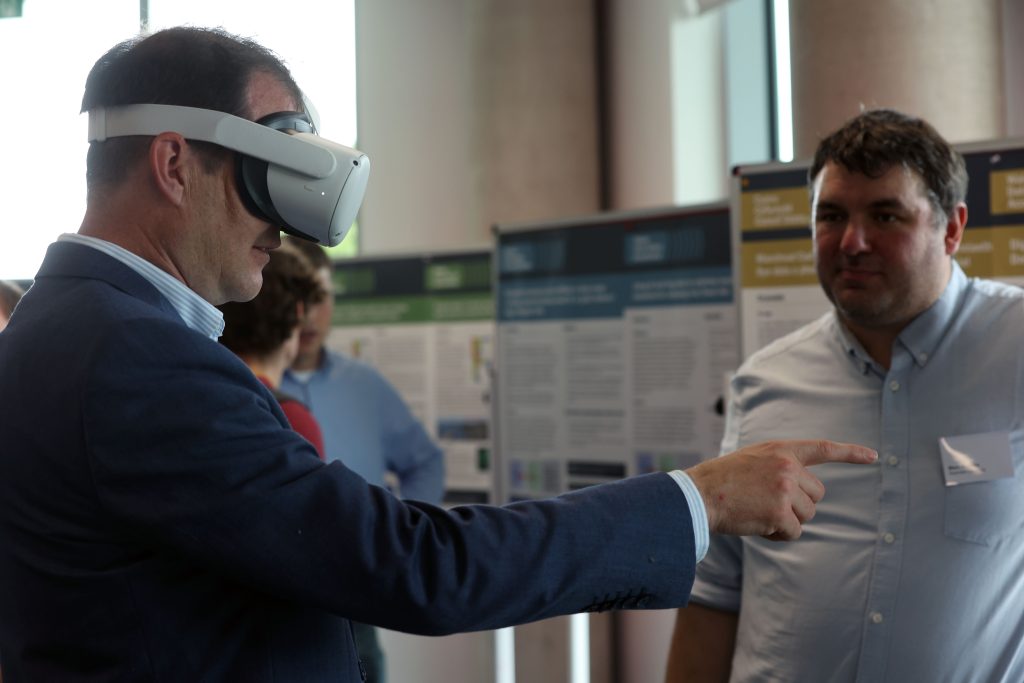 Our Mission
"Data is everywhere, and data science is the tool that can help innovative companies to understand customer needs and behaviour as well as to inform and drive innovation and development activities." – Nick Crew, Airbus Endeavr
Working with a range of private, public and third sector organisations, including Welsh Government, The Data Nation Accelerator team across Wales is keen to shape and co-create a programme of most benefit to Wales and beyond. The Data Nation Accelerator will target growth nationally in businesses, investments and skills in data science and digital technology.
Check out our brochure at Wales-Data-Nation-Accelerator.pdf (cardiff.ac.uk) for more information on what we do.
"BT's Research and Development teams are already playing a lead role developing AI and Data Science technologies, which have the potential transform businesses of all sizes in all sectors. Developing the skills and expertise required is a crucial step to realising those benefits and ensuring that Wales realises its potential. At BT, we are keen to work with universities and government at all levels towards our shared goals of improving productivity, generating positive social outcomes and delivering economic growth."
– Nick Speed, BT Group Wales and South West Director